Our ONLINE BOOKING SYSTEM
Book online now with instant confirmation of your appointment.
Feel Good More Often with Thai Authentic Massage
Thai Authentic Massage customise each treatment to your individual needs, focusing on your problem areas to help relieve pain or to relax and reduce stress  and anxiety. From hot stone and deep tissue massage to body scrubs and facials our boutique treatments cater for everyone.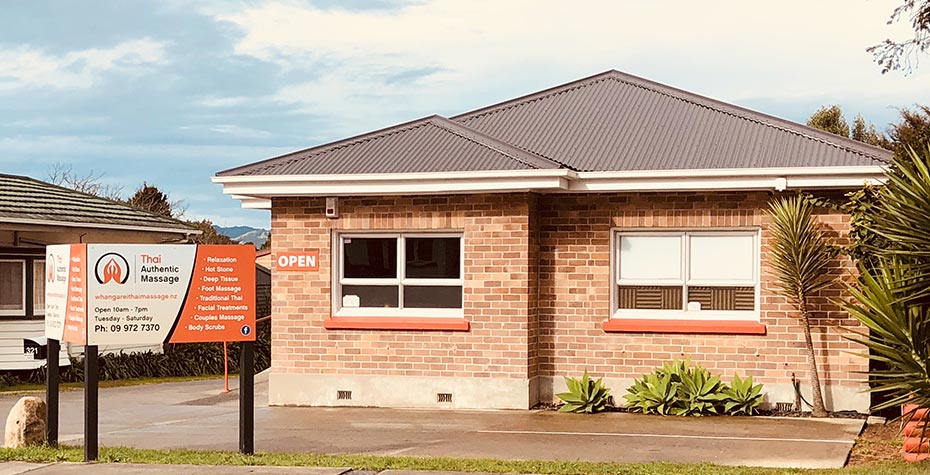 CONTACT US
We'd love to hear from you to answer any questions you might have. Contact us and start feeling better, more often.
ENQUIRE NOW
I go here regularly to help with stress and sore muscles from working out. The staff are professional, friendly and great at what they do. There is always a treatment that is on special to try and look forward too. I highly recommend this local business.
soraya ti
1. August, 2020.
First ever massage and this was awesome. Be sure to choose pain rating carefully because they are strong haha. Well worth it. Awesome experience. Thank you.
Absolutely love this place I get the perfect massage everytime. The ladies are lovely and the owner is an amazing man. Thank you all so much for your time and effort.
Dargaville Youth Charitable Trust
8. July, 2020.
Great Massage options available, clean and professional, friendly and experienced staff, nice way to end with a delicious smelling hot flannel and ginger drink. Ka Pai.
Karyn Siviter
6. July, 2020.
We can't praise the professionalism and the experience enough ! the massage was wonderful and left us feeling so much more relaxed. The care and attention was superb. Thank you, we know where to come for a fabulous massage. Ingrid and John
Healing World Ltd
4. July, 2020.
Awesome place! Thank you guys we gonna be back!
Marek Plánka
1. July, 2020.
Having traveled to Thailand and experienced massages over there the Thai Authentic Massage in Whangarei was on par if not better
Tony Hales
20. June, 2020.